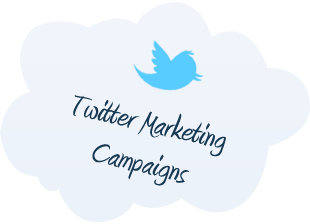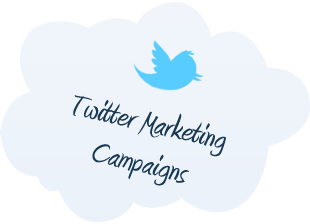 Twitter, the fastest growing social networking service on the Internet is being successfully used as a B2B marketing channel as consumers with a wide range of interests in different industries use it. Most of all though, Twitter is a communication channel which affects brand reputation, customer relations, public image and even product design and services. Value is based on real time information to both consumers and businesses creating a free form feedback interaction channel.
Social Media Ltd represents individuals and companies on Twitter, in a cost efficient and results driven manner for optimal performance. We improve follower numbers, encourage interaction via participation marketing and evaluate the rate of information sharing and business results.
A thoughtful approach to creative thinking, analysis, execution and monitoring of results (click-throughs and follower numbers) will help your company reach it's goals. It is important to be aware of best practice guidelines to succeed on Twitter.
We have 2 years of experience working on Twitter and our account managers can deliver to exceptional standards of service.
How we add value to Twitter Marketing Campaigns
Expert account managers
Profile set-up and management
Follower screening & optimisation
Workflow tools
Post monetisation
If you are in the B2B environment you need to participate in Twitter. If you prefer using the company workforce, we have training packages (half days) for £350 for up to 25 employees. Get comprehensive training on tools, methods, context, terms & conditions and workflow solutions. Get the best out of Twitter.
We have now added Twitter as part of our brand reputation management campaigns. Other important networks include Facebook, LinkedIn, YouTube and Flickr.
Why Advertise on Twitter?

The majority of your competitors are already on Twitter. The more you prolong entering, the harder it will be to build a successful profile. Do your research and get our expert account managers on board as soon as possible!

Social Media's Approach to Twitter

There are various packages from account optimisation and follower boosting to complete account management – sourcing content and posting. We cater to SME's as well as corporate Twitter accounts so please contact us to hear more about pricing and services.

Let us make you a success on Twitter.
CONTACT US
We are waiting to help you
Get in touch: