Our expert consultants will help you plan and implement a organic or paid strategy based on extensive brand and target audience analysis.
Like our name suggests, online networking is our forte. Traditional advertising and marketing rules no longer apply in the world of social media.
Using the right tone for your relevant demographic on appropriate social networks will add value as a well-positioned product can increase brand awareness and revenue generation.
Social Media Process

Your brand
Learning about your business, competitors and establishing a social strategy.
Social Media Features
NEW CUSTOMERS
Seek out to new potential customers and talk directly to them, especially useful on Twitter.
TRAFFIC
Social media encourages sharing and directs people to your website.
BRANDING
Keep users up to date with your latest news and keep an eye on what competitors are doing.
GENERATE LEADS
You can reach new audiences, interact, with them and learn about them.
Why 360 Focus dıgıtal
We live and breathe Social media, know all the latest trends and how to communicate and engage effectively. We aim to deliver high impact social campaigns to help your business get where it wants to be.
Social Media Marketing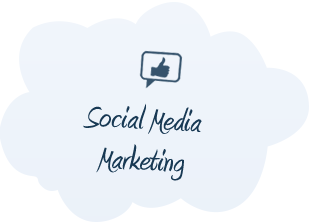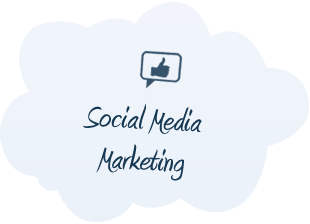 Social media marketing has boomed in the last couple of years with an estimated 2.3 billion users worldwide using social media and growing daily, now is the time to join this fast growing market.
Using Social Media for marketing purposes can increase your website traffic, gain attention to your brand and reach your target audience through social channels. Your customers are following and interacting with brands through social media, so having a strong online strategy and presence across social media is essential.
Our expert consultants will help you plan and implement effective social strategies based on extensive brand and target audience analysis. Providing your audience with original, engaging content and building relationships is key to our approach. We understand your company is more than just a brand, we offer community management to help leverage your online communities.
We can help your business, no matter what your size across a range of social media networks, such as; Facebook, Twitter, Instagram, LinkedIn, Pinterest and more. Whether you're looking for organic strategy, paid or both; we offer a plan that works for you.
If you want to push your brand further, we also offer tailored Influencer and Blogger strategies to fit your brand.
We structure our approach based on trends, strategy, analysis, constant monitoring and flawless execution. Our experience and knowledge of the industry has given us the advantage to create a viral buzz and measurable return on your investment.
Why Social Media Marketing?

We live and breathe social media, like our name suggests, this is our forte. Our expert staff are experienced across all social networks, using all of the popular sites at work and in their personal time. They have knowledge of all the latest social media trends and growing brands in a vast social space.

We're here to help you and your brand grow across social media whilst maintaining an effective strategy, so you can get on with other, more important tasks. You can relax a bit more knowing your social media is in the best hands.
CONTACT US
We are waiting to help you
Get in touch: